When to Hire a Professional Junk Removal Company
It is rightly said that clutter is nothing but postponed plans. You keep postponing plans until there is a humongous heap of junk in your office or home spaces. Junk can heap up for a variety of reasons, but you should not wait till spring to clean them up. Some of us like to DIY every project but doing so slows the process and the finishing is not up to par. This is where professional junk removal companies take over. No Problem Movers provides junk removal services in Mississauga at any time of the year and within every budget.
Times when junk removal services are needed
Home renovations: Discarded home constructions materials can be recycled. By hiring a junk removal service or renting a dumpster that can be sent to you and hauled away later.
After hauling off the dumpster, they take it to a facility where the construction materials are sorted to be sent back to the market.
By taking professional help, you can opt-out of the guessing work of how to dispose of things, keep everyone safe on the construction site, and have the time to yourself to focus on the renovation project itself.
Office cleanouts
When you are relocating your office by downgrading the office size or moving into an open floor plan, you need to stick to minimal and sleek furniture.
To dispose of the chunky furniture, cubicles hire professional junk removal services to virtually remove discarded scanners, stocky desks, frumpy leather chairs, cubicles, etc.
So, that the employees can maximize collaboration in their new eco-friendly workspace.
Real estate junk removal
Regardless of real estate cleanout or an eviction, a property cleanout by professionals is a must as it can enhance the look of your home, raise the value of the property and increase the chances of selling it quickly.
A real estate cleanout service is the cost-effective and easiest way to clean out the property without damaging it.
Residential junk removal
Deep clean or declutter your home any season of the year to make your residential space brighter and larger.
Even your rental property needs a deep cleaning to dispose of old mattresses, furniture, and shaky electronic devices before they can be again put up for rent in the market.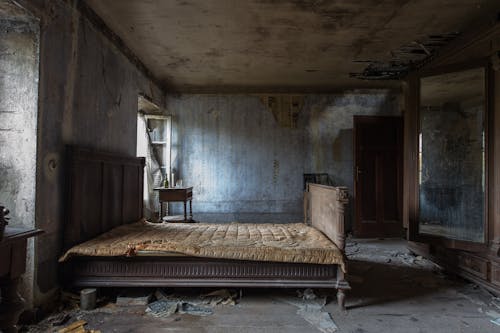 It is not uncommon for homeowners to get rid of a couple of large pieces of furniture during a spring cleanout project done by professionals.
Declutter before moving in or after
Getting rid of stuff you have not used in months or years is mentally easy but physically, not. Before you move into your new space, you can declutter so that more valuable things can be put into your moving truck.
Some moving services proving decluttering services as well but that can be pricey. Junk removal Mississauga will do the same for fewer bucks.
Hiring a junk removal service for both your before and after moving plan, will not only provide you more space in your moving truck to move valuable things and also offer you more room in your new home's garage for actual cars.
Natural disaster debris removal
When you experience power or water shortage after natural disasters like tornadoes, hurricanes, fires, floods, and tropical storms, hire professional junk removal companies to bring their trucks or dumpsters to take away loose branches, broken home construction materials, runaway trampolines and more. Even when mother nature is running havoc, we are here to take of this mess in no time.
Property cleanout
Professional junk removal companies will provide you with full-service cleanouts like attics, basements, garages, and even the tiniest of spaces in your home so that you can use it to the full of its potential. Along with home or office space cleanouts, we also provide storage unit cleanouts.
Conclusion
Enjoy your peace of mind by delegating the junk removal project to professionals so that your office or home renovation, move-in or move-out, or clean-out project gets done smoothly and quickly. No matter what kind of junk removal services you need and at any time of the year, No Problem Movers will help you out the mess in no time. Contact us for a free cost estimate.