Schedule Your Move Easily by Hiring Professional Movers
It is an exciting experience to move into a new home. The process of packing, moving, and unpacking is not easy, however. Moving requires a lot of preparation and work, regardless of whether you are moving across town or the country. Therefore, hiring a professional moving company is a better option than doing it yourself.
Entrusting your move to professional movers in Mississauga can provide several benefits. Following are a few reasons you should opt for residential and commercial moving services to handle your next move.
Safety and Efficiency
Residential or commercial moving services in Mississauga offer many advantages! Packing for a move is more stressful than the move itself.
By hiring a packer and mover service, you will ensure the safety and security of your furniture, appliances, decorative items, etc. They use soft padding and wrapping materials to protect your items.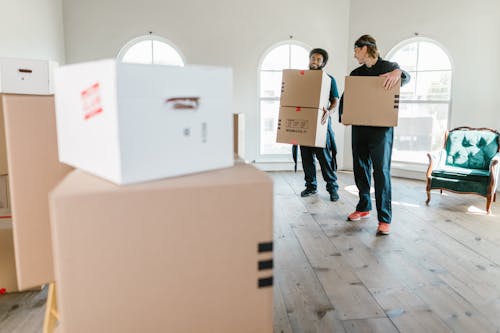 In addition, they pack your items as compactly as possible. They also take extra care in packing and handling your delicate items.
The crew of movers in Mississauga will assist you with unpacking everything as soon as you arrive at your destination. You don't have to hire more help later because your heavy furniture and appliances can be set up right away.
Stress-Free Experience
Your daily schedule can be disrupted while you pack for a move. By hiring professionals for residential or commercial moving services in Mississauga, you can save time.
The time you would have spent packing and moving your belongings otherwise can be saved by using efficient packing and moving techniques.
It may only take you a few hours off to supervise a move within the same city. On a moving day, you can relax and not worry about your belongings' safety.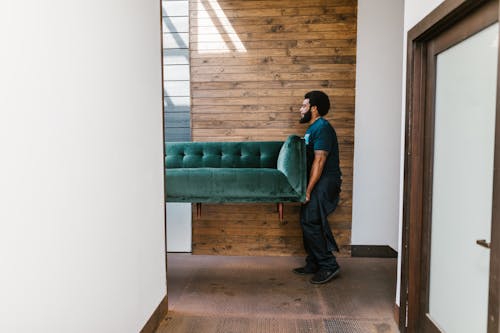 When you move to a new city, you can arrive with a fresh mind before having to worry about packing and moving. You can schedule a date when you can move into your new home before the truck with all your goods arrives.
You can start organizing your belongings once you have unpacked everything. In addition, you can resume your regular schedule once you have unpacked everything.
Cost-Effective
You will find that hiring packers and movers in Mississauga is cheaper than handling the move yourself. Packing everything by yourself requires hours and days of physical and mental exhaustion, as well as having to take off from work.
A truck or other cargo carrier would also be needed. They won't be careful with your belongings as they don't take responsibility for their safety.
Their only concern is getting to their destination on time. Packing and moving services, on the other hand, place a higher emphasis on the safety of the goods. It is time-saving to hire movers and packers.
It is obvious that hiring commercial or residential movers in Mississauga to handle your move will lower your moving costs considerably – both mentally and financially.
Claim handling and insurance
Commercial moving services provide transit insurance for all goods they transport. You will not have to worry about your valuable belongings not being covered. Whenever there is any accidental damage, which is very rare, they will settle the claim within a few days.
Ensuring your belongings is another reason to hire professionals. You can trust them to pack your goods so that they do not move around and become dislodged. This minimizes the possibility of them having to file unnecessary claims.
Partial Packing
A move is sometimes made in stages. Perhaps you prepare your new home first before bringing your family along. Some people relocate alone while their families remain at their current address.
The school or college schedule of your children can be disrupted when you move. Your belongings can be partially packed and transported by residential movers in Mississauga without disrupting the rest of your collection. A partial move becomes less stressful and safer this way.
Experience Matters
Professional movers have the experience needed to assist you with an organized and smooth move. Long-distance moving companies with advanced technology may be able to keep you apprised of your move the entire time and ensure it is seamless. When you hire a professional moving company, you will be less likely to experience hiccups during your move.
They know how to go backwards and forwards and can deal with everything in between. Additionally, you have the support of a customer service team, so if anything does arise, they are there to solve the problem.
Concluding thoughts… 
Moving involves much more than just packing up and moving your household goods. Besides finding reliable labour, a successful move requires extensive planning and coordination. Professional commercial and residential movers in Mississauga can make all the difference in your move, from pre-planning and packing to unpacking and settling in.
If you are planning a move in the near future or need to relocate soon, contact us to learn more about the services we can provide. Our team of trained and experienced professionals can handle any move for you without any hassle.