Ready to Move? Packing and Moving Supplies Checklist
Packing becomes easy-breezy with the right set of tools. Moving is a challenging task – but knowing what to pack, how to pack, and which way to pack can eliminate a huge amount of burden. When you hire someone for moving and packing services, you need to ensure that the right materials are in place to make their work seamless.
If you decide to skip the services of the best moving company Toronto, and do the packing yourself, you need the proper tools. Everything from bubble wrap to cardboard boxes must be there to ensure that all the stuff can be packed. You even need to list out the accessories like tape, styrofoam, and any other packing material – all of which you can easily acquire from any moving services, Toronto.
This article will highlight the packing and moving supplies checklist that residential moving services recommend you to have. Having these tools and material will enable you to reduce the time taken in packing and quickly move to your new place. Let's have a look into that.
Packing and moving supplies checklist
There are so many things you can use for packing up that it is easy to get lost under the mountain of material. However, there are a few supplies that are enough to help you pack most of your stuff. Here's a simple checklist of all the essentials you will need for packing and moving –
1. Boxes
You will need boxes of various sizes. You can get them from your local moving and packing services for a reasonable price. Put heavy items in small boxes while large items may even require extra large boxes. Stack things in each box that contains a small but higher volume of things.
2. Bubble wrap
One of the most important packing supplies is the bubble wrap. You need to ensure that you have enough bubble wrap for all your glassware, fragile items, painting, frames, and everything that has the potential to break. It is most important for your kitchen items and china to protect them in a better way.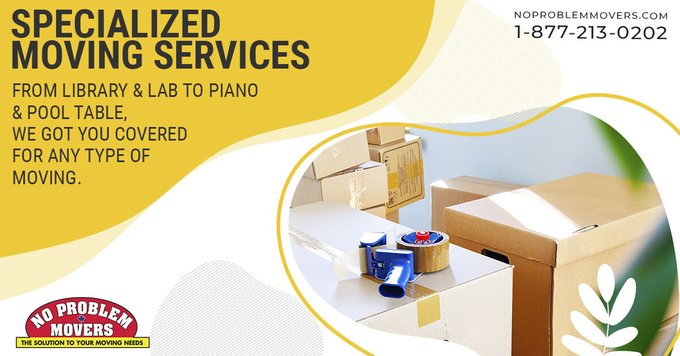 3. Packing paper
Another essential item on the checklist, packing paper is useful for delicate or small items. Your showpieces, stationery, etc., should be wrapped in packing paper. There's also padded packing paper available that you may need for things like cups, paperweights, and other things.
4. Stretch plastic wrap
Similar to Saran wrap, plastic wrap is used to keep the drawers shut, put around the edges & corners, and utensil trays. It is important so that things don't go off flying while moving them. The best moving company, Toronto suggests that you should seal and tighten things that can open and leave stuff falling.
5. Cutter, tape, and markers
Any residential moving services company would agree that cutter, tape, and markers are the three most important things on the packing checklist. You need the cutter to cut boxes, wrapping paper, and other things for proper placement. Ensure that you have shipping tape that can properly seal the boxes without any openings. Markers are important for labeling the boxes and things so you know what item is kept where. You should have multiple pairs of tape, markers, and cutters handy with you. A scissor is also helpful as you might not be able to cut perfectly with the cutter.
By following the above checklist, you can be assured that everything you need is available for packing. Once packing is done, you can ask the professionals from the moving services Toronto to recheck all your stuff before moving it into the truck and transporting. The checklist will help you to properly pack all the things and leave nothing behind – all the while helping you save the high cost of packaging.